Ottawa Street Medic Collective
We are a local collective seeking to advance social justice through mutual aid, direct action, advocacy and compassion.

The support we provide includes weekly patrols and supply drops to bring food, support & essentials to our unhoused or otherwise vulnerable neighbours. We conduct these patrols primarily in the downtown area.

We also provide emotional support and basic first aid services at demonstrations and protests.

We are 100% volunteer run and community funded. We depend on the support of our community members to continue our fight for radical change.
About Us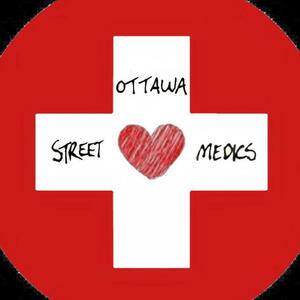 The Ottawa Street Medic Collective is a leftist group of like-minded individuals with a shared vision and passion for fighting the status quo and creating radical change. We are committed to advancing social justice and abolitionist initiatives through mutual aid, direct action, advocacy and compassion. We seek to build community capacity to resist oppression.

OSM is explicitly anti-capitalist, anti-reactionary, and anti-oppression. We believe in building healthy and resilient communities through mutual aid, direct action and grassroots organizing. We do this without the involvement of the state. As such, we do not work with police or other government bodies.

Ottawa Street Medics primarily provide mutual aid to our neighbors, with a focus on the unhoused and other oppressed populations. In our secondary capacity, we also attend protests to provide basic first aid and emotional support to our comrades fighting for change. Most members are trained to various degrees in first aid.
Ottawa Street Medics in the news
Contact Us
We do not operate 24/7, and we ask our neighbours not to contact us for emergencies.

For donations & media inquiries, Ottawa Street Medics founder Daniel Bailey can be reached at 613-818-5770, Monday to Friday, 9 a.m. to 5 p.m.

If you wish to support us and our work, we gratefully accept e-transfers to [email protected].

Anything you can give is helpful and very appreciated.